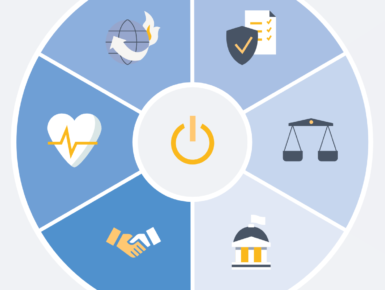 Project details:
Client: IOM
Type: Evaluation
Sector: Migration

Coverage: Global
Team: Glenn, Lois, Patricia, Sharon and Anita Leutgeb
Year: 2021

International Organization for Migration
Evaluation of the Migration Governance Indicators Programme
gmdac.iom.int/migration-governance-indicators
Owl RE carried out this global evaluation of IOM's Migration Governance Indicator's (MGI) programme in 2021. The overall objective of the evaluation was to assess to what extent the objectives of the MGI programme have been met and if the MGI process empowered IOM Country Offices to help governments take concrete steps towards the improvements of their migration policy. The evaluation was conducted remotely through an online survey, interviews and discussions, canvassing over 150 external stakeholders and IOM staff.
View report (pdf)
Back to clients