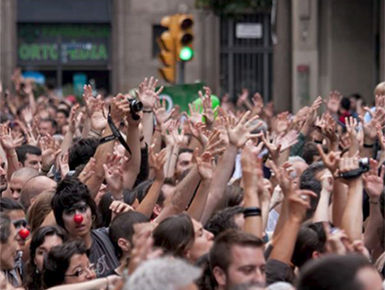 Project details:
Client: Oxfam America
Type: Evaluation
Sector: Advocacy

Coverage: Global
Team: Glenn and Patricia
Year: 2015

Oxfam America
Evaluation of global advocacy programme; Global Leaders Empowered to Alleviate Poverty
www.oxfamamerica.org/
This evaluation provided an assessment of Oxfam's contribution to policy changes in favour of poverty reduction and global development. The evaluation was carried out through stakeholder interviews, country visits ( Brazil, France, Haiti, India, Mexico, Spain, South Africa, USA), financial analysis on overseas development aid data, policy analysis of development/aid policies. The evaluation was carried out closely with the Oxfam campaigning team and some 30 local partners. Glenn led an eight person team for this evaluation.
View report (pdf)
Back to clients