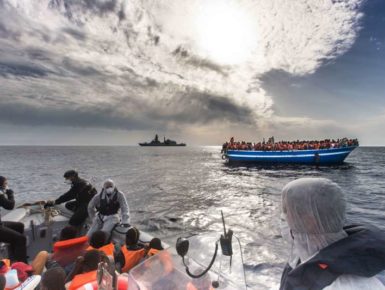 Project details:
Client: UNHCR
Type: Evaluation

Sector: Humanitarian
Coverage: Europe
Team: Glenn, Rebecca Emerson-Keeler and Anita Leutgeb

UNHCR
Evaluation of Effectiveness and Relevance of Advocacy Approaches in Europe. 
This evaluation provided an assessment of UNHCR's advocacy approaches in Europe in response to the massive influx of refugees and asylum seekers into Europe in 2014/15. The evaluation was carried out through stakeholder interviews, country visits (Austria, Germany, Greece, Ireland, Sweden, UK), contribution analysis, financial analysis and case studies. Glenn collaborated with evaluation consultants Rebecca Emerson-Keeler of Insaan Consulting Ltd and Anita Leutgeb of practice&research FOR DEVELOPMENT.
View report (pdf)
Back to clients